It's that time of year. We are ready to start taking deposits for 2021 meat orders. Here is a link to our meat share price sheet for this year. If you have never ordered with us before, below is a bit more information about how things work. We require a deposit to reserve orders. For information on availability and payment options, send us an e-mail (dundeeridge@gmail.com).
Goat Shares
We are offering goat shares for the first time in 2021. We have been loving goat meat in our own meals, and are excited to finally be able to share. We price the goat shares by hanging weight. In 2020 our goats averaged 50-pound hanging weights and returned market cuts per goat averaged about 30 pounds. After you make a deposit, we will ask you to fill out a cut sheet to specify how you want your goat cut by the processor.
We find the goat meat to be as versatile as other red meats with a milder flavor than you'd expect, and no gaminess. The ground meat is excellent and can be used just like you use ground beef. We like the roasts slow-cooked and pulled (we use a crockpot). We find the chops and steaks to be similar to lamb.
If you're not yet ready to try a goat share, we do have individual cuts and ground meat available. We will be post prices in the near future, so stay tuned.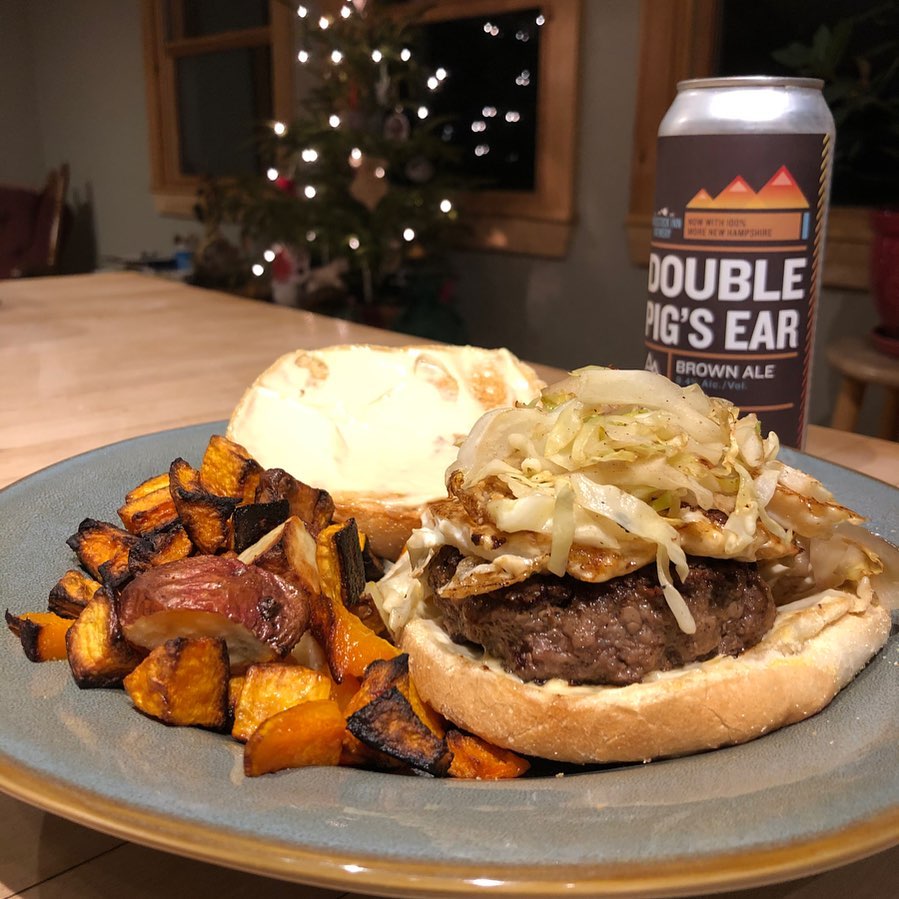 Pork Shares
We sell pork shares by hanging weight. That is the weight of the animal after slaughter but before it has been processed into market cuts. Last year our average hanging weight per pig was 250 pounds. On average, 72-percent of the hanging weight is returned as market cuts.
Here you can look at an example pricing breakdown for purchasing a pork share. Keep in mind, the hanging weights and exact take-home of market cuts are estimated. Once you place a deposit we will ask you to fill out a cut sheet for the processor. Here you will specify how your share is cut by the butcher, for example, do you want hams or ham steaks, how thick you want your chops cut, or do you want your ground pork seasoned (if at all). We can provide some guidance if you are unsure. Here is an example of the cut sheet we've used for our personal pig the last few years.
The cut sheet can be intimidating to fill out the first time, but overall its is difficult to mess up. No mater what, you will be getting back yummy pork.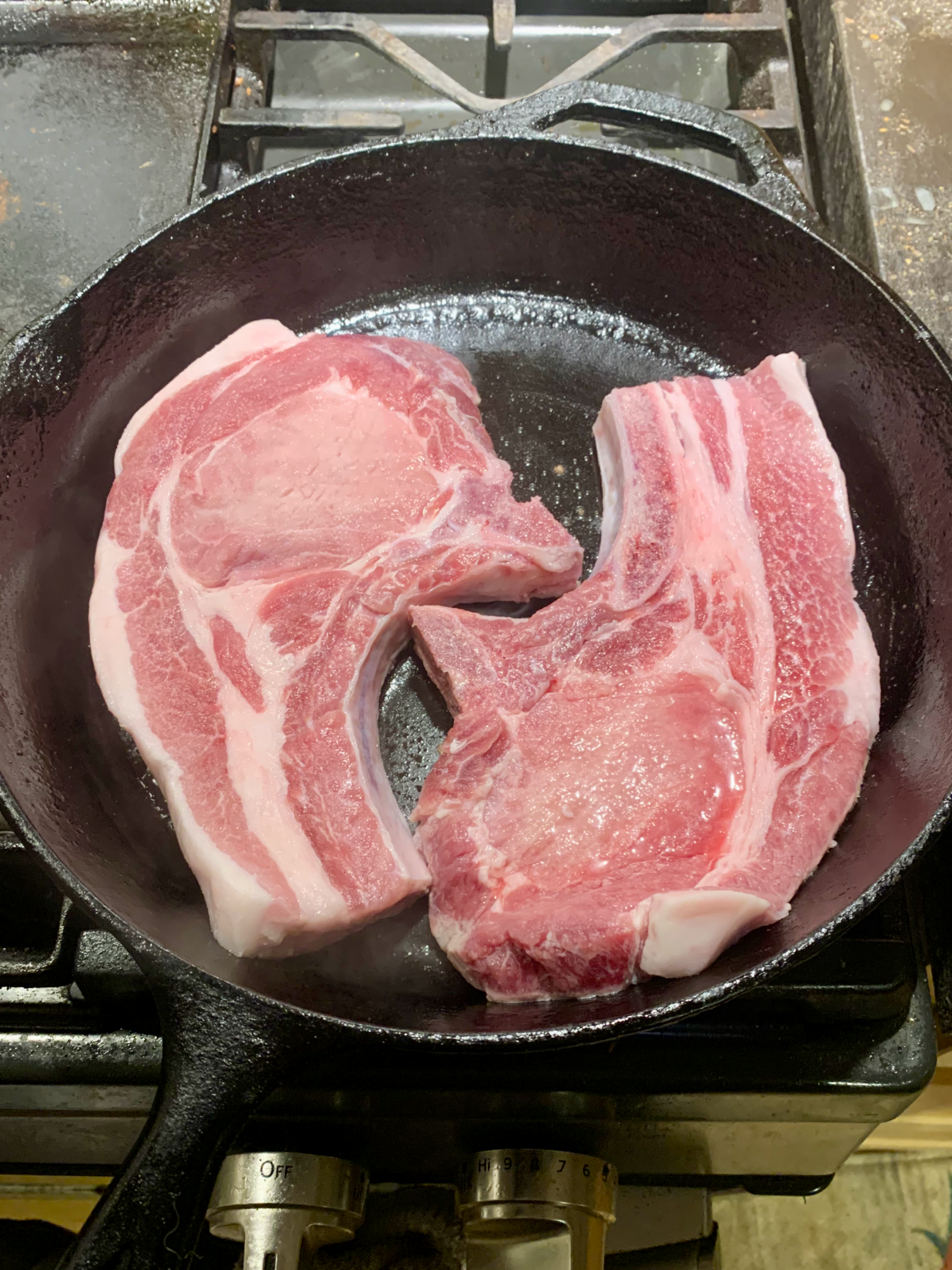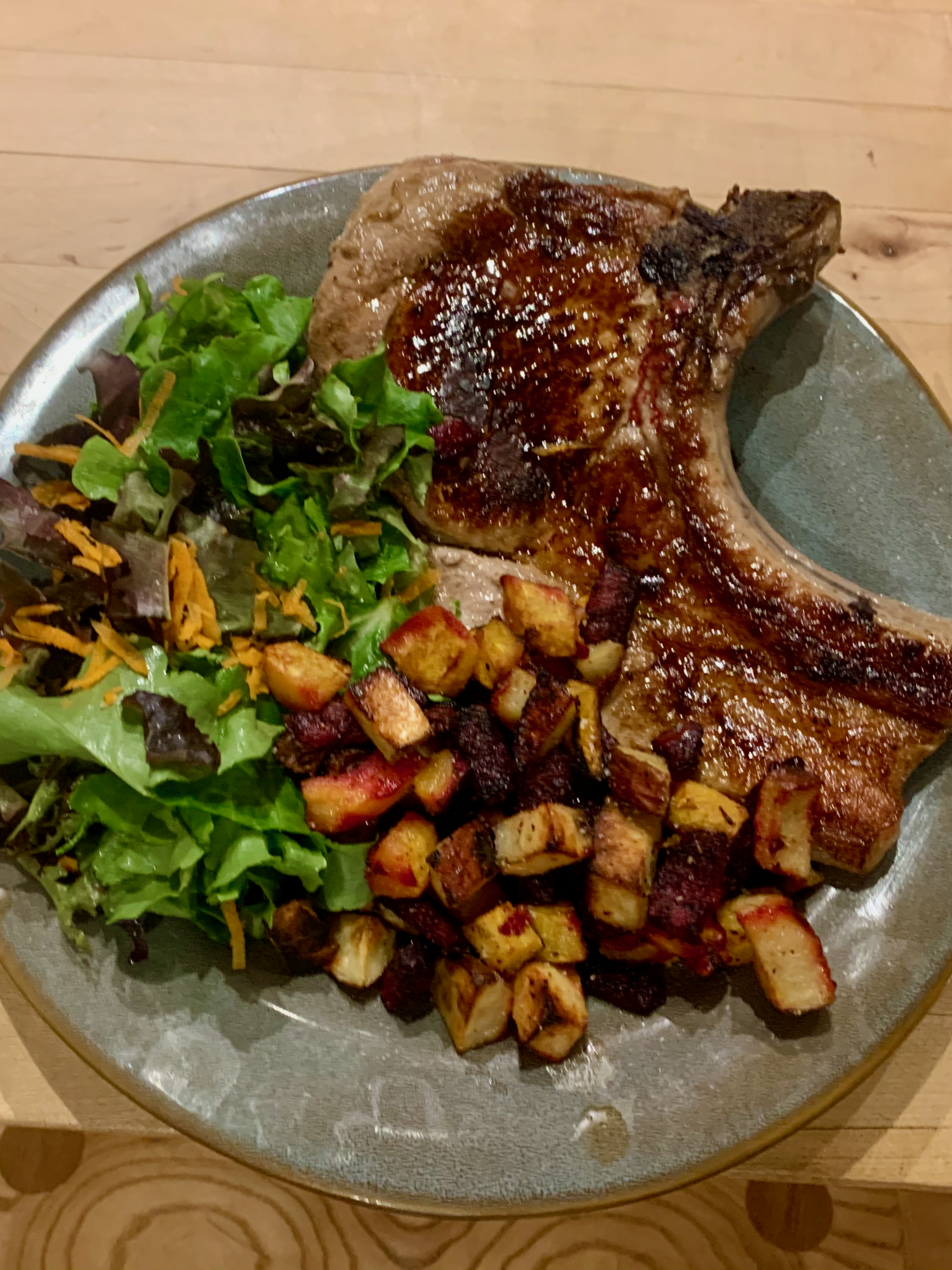 Chickens
We will be processing chickens four times this year. Pricing and dates are on the price sheet linked to above. After chickens are processed we freeze them and once they are frozen they are available for pickup. It is possible, but not ideal, to make arrangements to pick up processed chickens prior to freezing.
We take a lot of pride in our meat chickens. We raise Freedom Rangers which is a slower growing, more active and healthy bird than other breeds.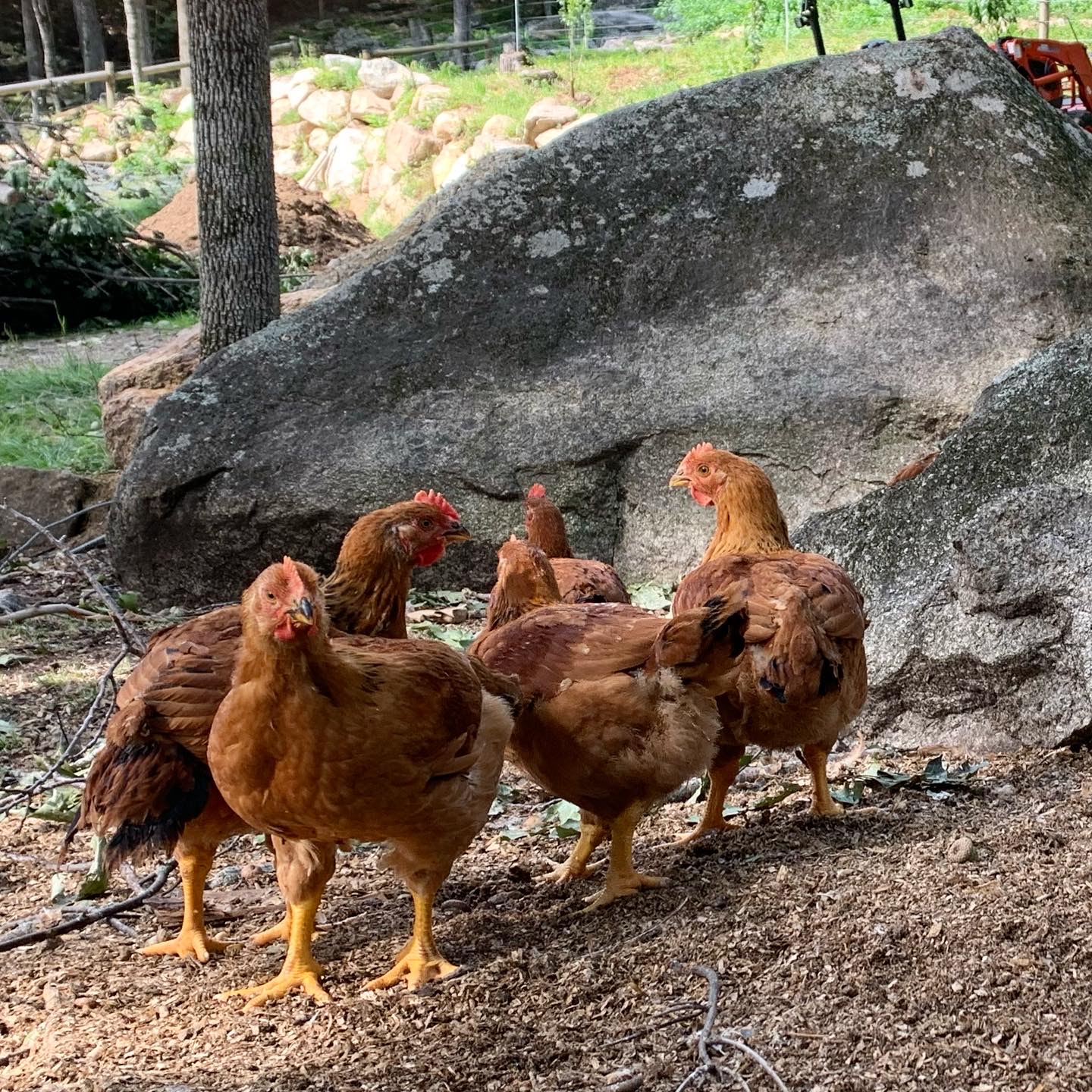 A few considerations: A full pig will take up about the same space as 3 or 4 cases of beer. You will need a chest freezer. We recommend chest freezers for all of our meats, as they are colder and provide better preservation than conventional refrigerator-freezers. If you have space in your conventional freezer, a few chickens or a little goat meat would do fine, but not if you are looking to stock up on our meat for the year.
Also, when we set the pork pickup date it is firm as we do not have the freezer space to hold all the meat. Please consider this if you are not local.